Autoschommel bijna af
2023-01-13 (V. van der Wijk)
The Car Swing is almost finished! At Emile's (MasterMilo) workshop we keep on working on it daily with lots of welding and welding... Slowly all pieces are getting together. Here a photo of the main axle with two pieces of large H-beam attached for connecting the swing and on the side the part for mounting the axle onto the base frame.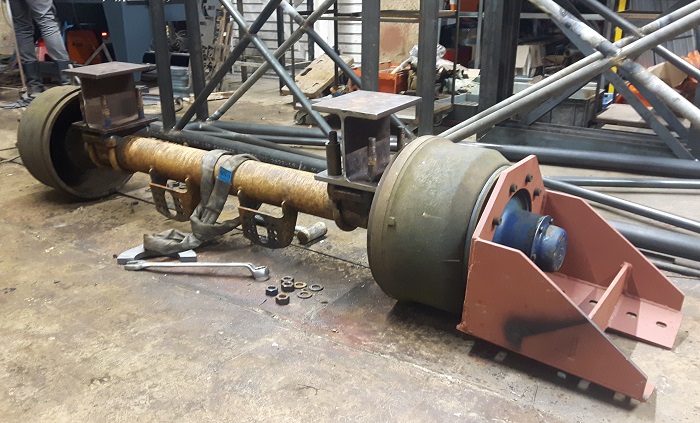 This photo shows the assembly of the countermass - laying horizontally to the back - with one of the side arms straight up and connected with a diagonal bar. Inside this countermass fit 6 legio blocks of 450kg concrete each, resulting in total countermass of 2700kg, which should be more than sufficient for balance of the swing.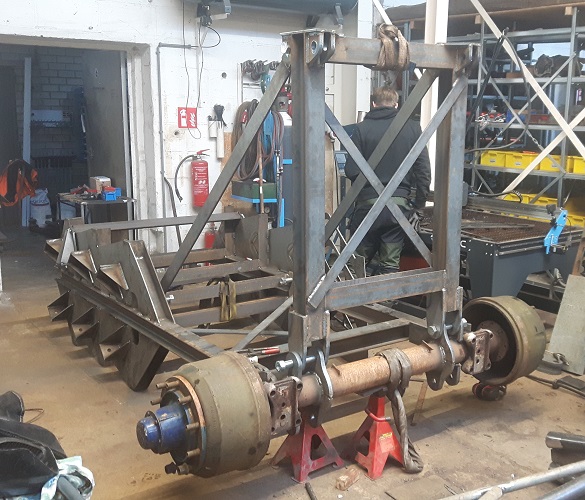 Here Emile is welding the swing structure to the H-beam pieces to mount the swing to the axle...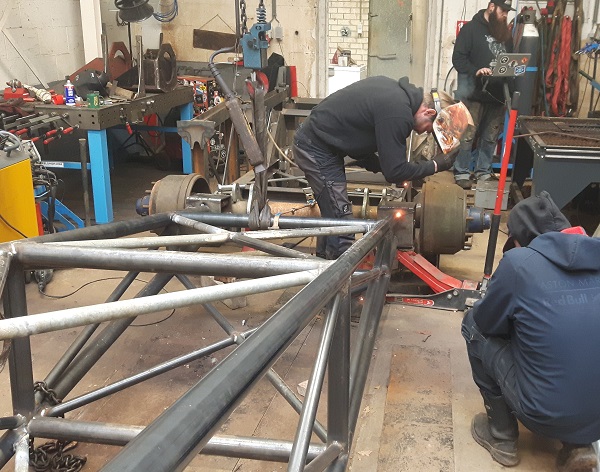 ...and here the complete assembly of the swing around the axle has been finished. We had to weld plates of 20 mm thick steel with 32 mm holes to the axle for connecting the countermass and side-arms with M30 bolts. For being strong to withstand the large forces, the welds have been built up in multiple layers.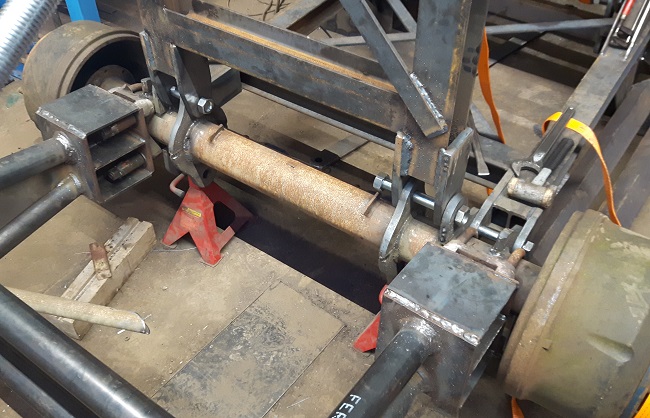 We have now finished the complete swing assembly...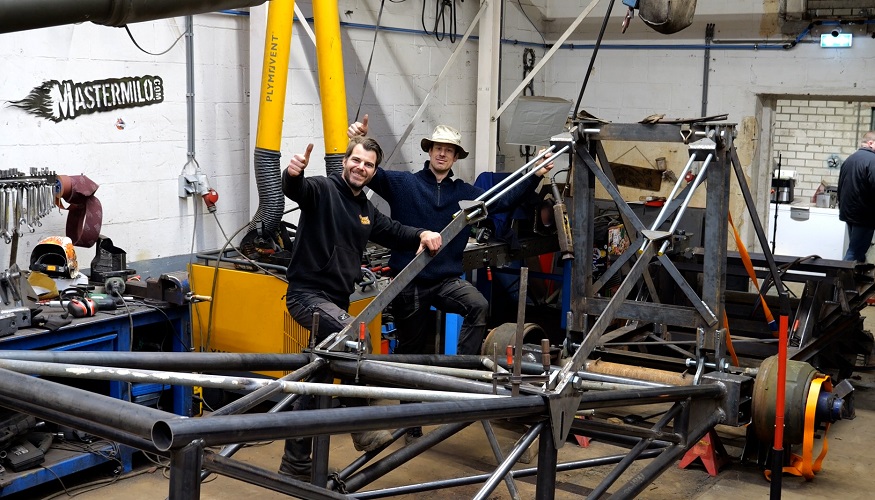 ...and have moved all the parts outside for assembly on the base frame. The next step is to mount the car to swing. The videos of the complete production of the Car Swing can be seen at Emile's Werkplaatsvlog.