Volkert van der Wijk (Dr. Ir. / M.Sc. Ph.D.)
- artist & scientist
- sculptor/inventor/designer/mechanical engineer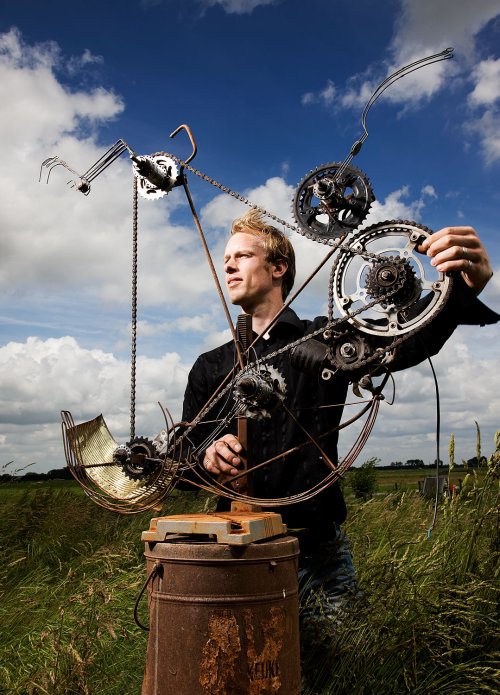 Volkert van der Wijk obtained in 2014 his doctorate (Cum Laude) from the University of Twente (NL) with his research on the design of dynamically balanced mechanisms and he received the Wim van der Hoek DSPE Constructor Award 2008 for excellence in mechanical design engineering for his masterthesis (Cum Laude) at TU Delft (NL). In addition to his artistic work, he was a Research Fellow at King's College London from 2015 to 2018 and is a part time Assistant Professor at TU Delft (NL) since 2016.
In 2017 Volkert van der Wijk was honored with the Constructor of Excellence 2017 Award* for his kinetic art sculpture Taaie Tiller and for his achievements in scientific research on dynamic balancing. (*issued annually by Dutch technology magazine Constructeur)
From 2002 to 2004 Volkert van der Wijk studied Art History at Leiden University.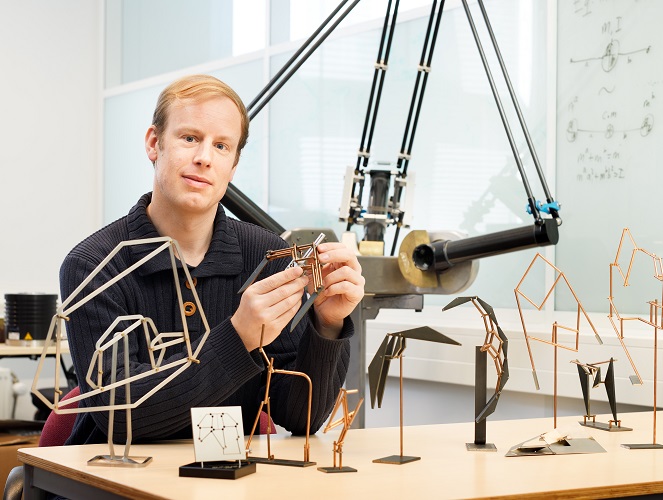 Photo by: © Bart van Overbeeke