<! -- BLOG POSTS LIST -->
<! -- Blog Post 1 -->
New sculpture in development
2021-01-16 (V. van der Wijk)
Just before Christmas I designed a new sculpture which expresses a person's extreme need for an intimate hug. This is inspired by the current time where due to the Covid-19 pandemic intimacy is very restricted, a rather inhuman situation.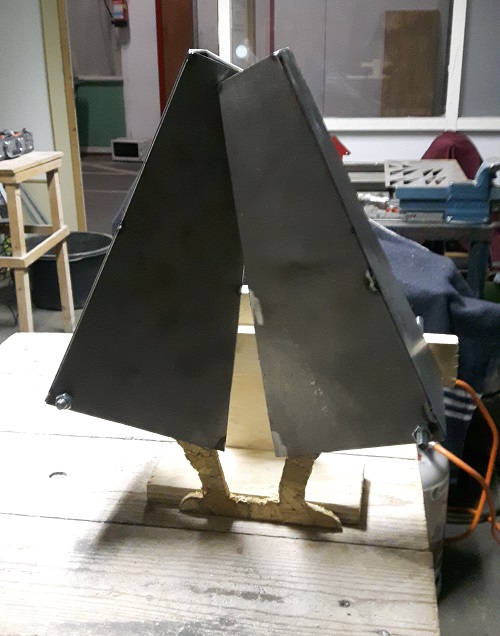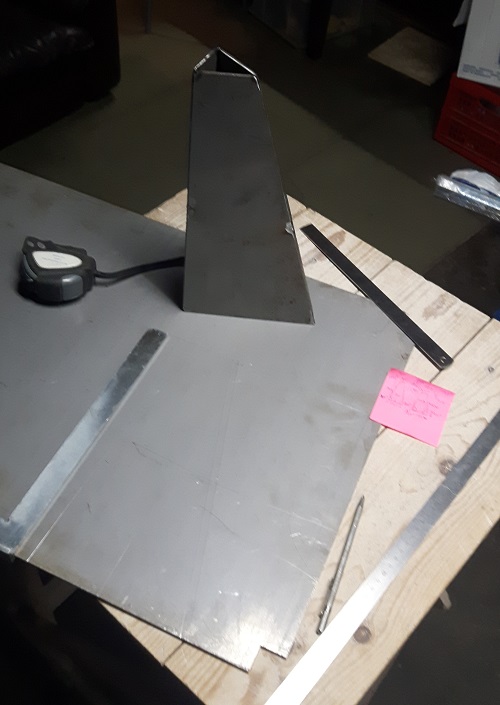 I don't want to reveal too much yet, but here are the first pictures. The two shapes will fall from an open 'distant' position towards each other in the position shown. At the moment I am developing the sculpture in steel and then I will cast it completely in bronze. Ultimately, it will be a fully bronze moving sculpture.
<! --/col-lg-8 -->
<! -- BLOG POSTS LIST -->
<! -- Blog Post 1 -->
New website online!
2020-10-26 (V. van der Wijk)
Finally, my new website is online! A fresh look and a better layout, enjoy!
<! --/col-lg-8 -->