Newsblog
One side finished
2021-06-13 (V. van der Wijk)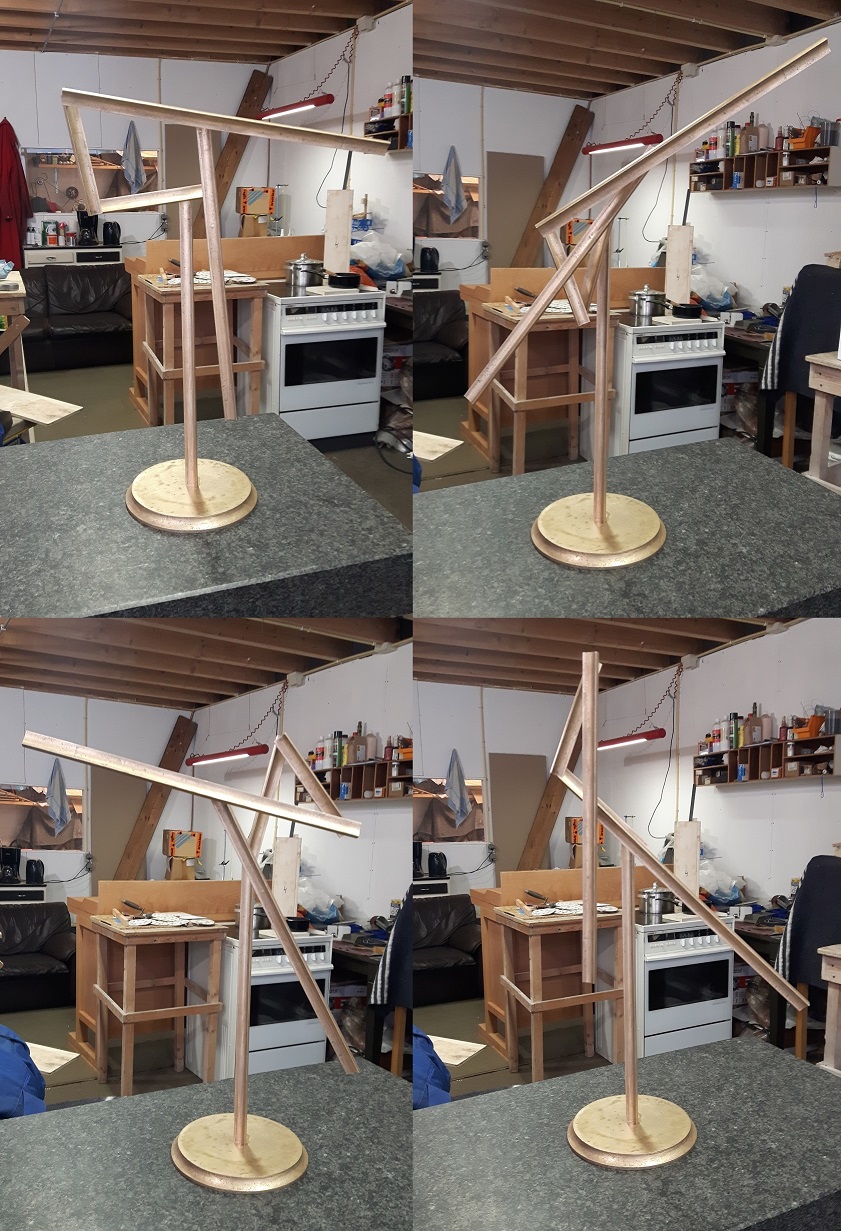 The frontside of the new sculpture Plumage in Bronze has been finished: the 4 moving bars are balanced and can be moved smoothly all around and they remain steady in any of its poses. It functions wonderfully! To make the long moving bars at the right length for perfect balance was a challenge since the mass distritution of the bars is not equal along their length. It required extensive calculations.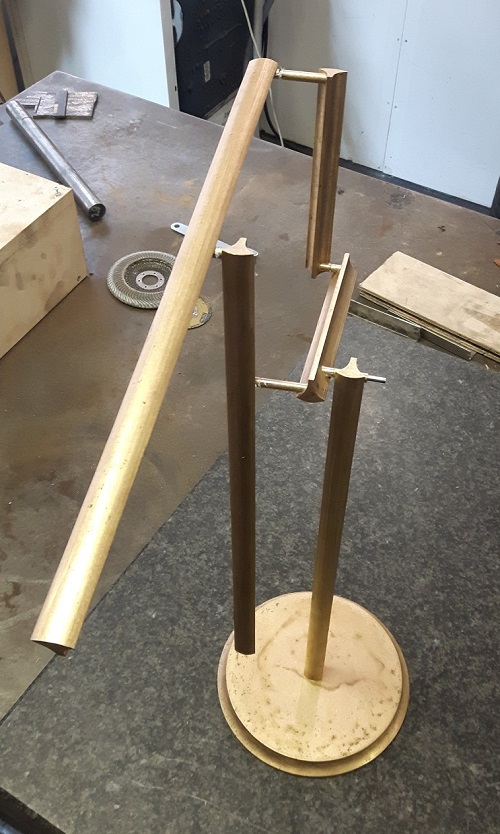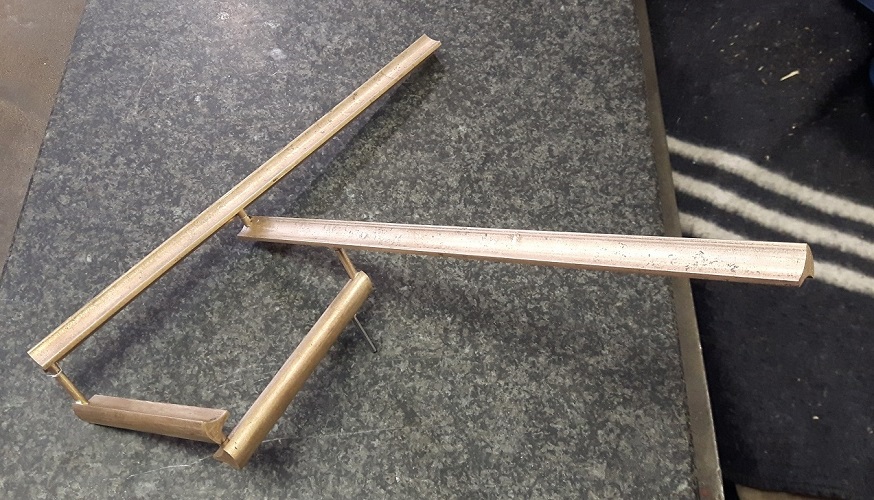 At the moment I am constructing the other side, which is equal to the front side.
Bearings and Center of Mass
2021-05-29 (V. van der Wijk)
The development of the new sculpture Plumage in Bronze proceeds well. From the sprues of the bronze casting of the profiles I made bronze bearings, with axles of stainless steel.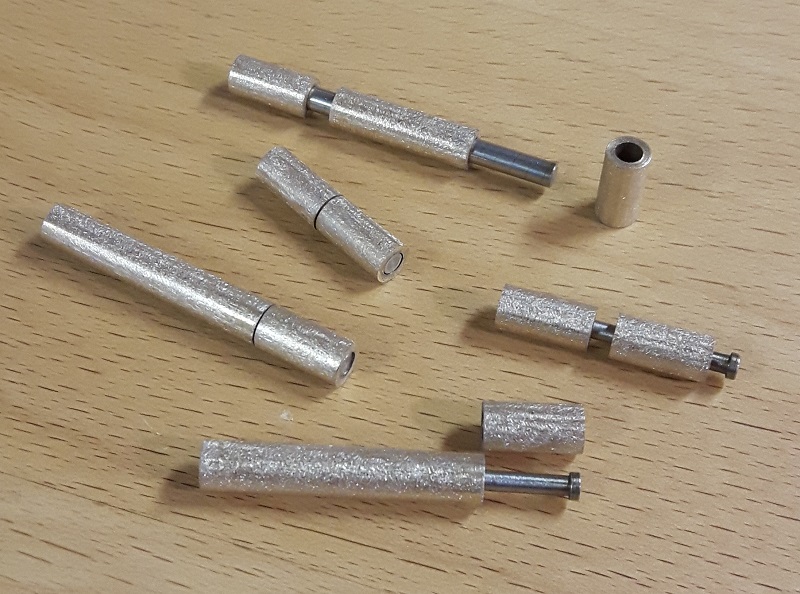 The sculpture is now being build up step by step, this is the base with the central rotational joint. Since the moving sculpture has to be perfectly balanced in all different poses, it is important to know of each part precisely the mass and the location of the center of mass. For finding and measuring the center of mass I developed a measurement system, shown in the last photo. Here the profile is clamped in a block with a small axle. By moving the block hence and forth and up and down the point can be found in which the profile is balanced and does not turn around. The axle then is in the center of mass. The results of the measurement influence the exact lenght of the other parts, which then can be calculated.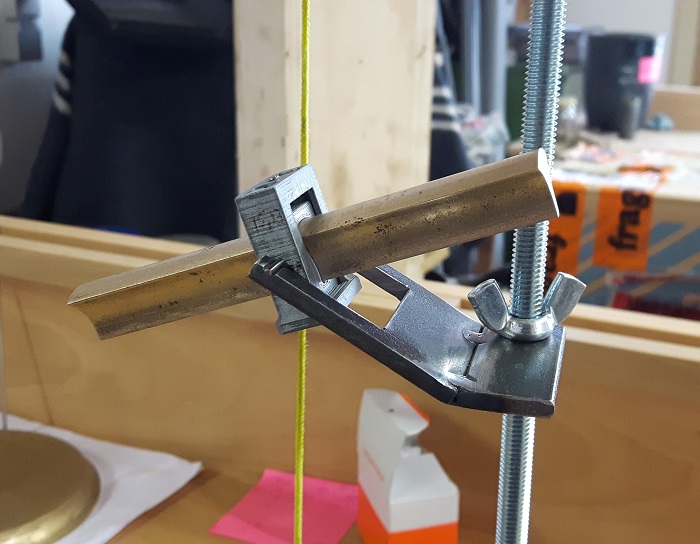 Bronze casting of profiles
2021-05-05 (V. van der Wijk)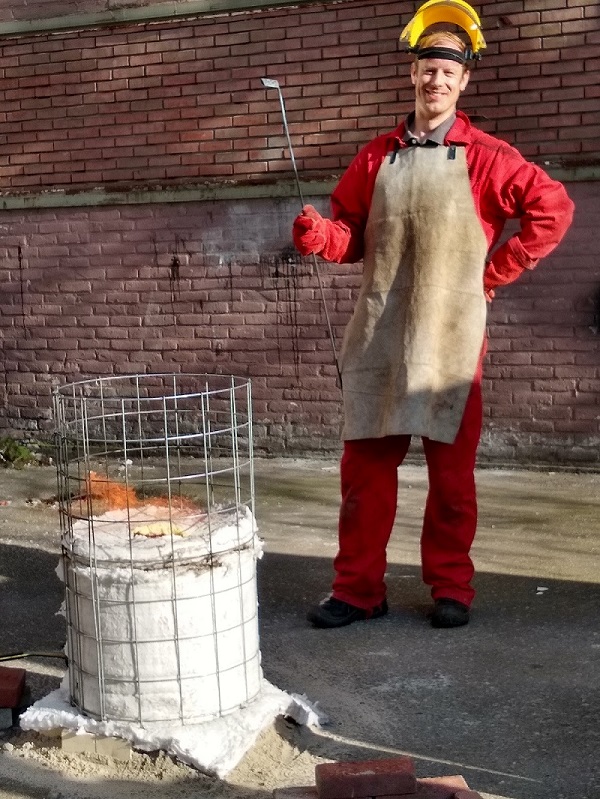 I have been bronze casting the profiles I prepared in wood earlier together with the round base plate for the new Plumage in Bronze sculpture. I made specific flasks for creating the sand molds from Delft clay. After closing the molds the profiles could simply be pulled out, leaving an empty space in the sand which I filled with liquid bronze. Therefore the bronze was heated to about 1050 °C in my oven made of ceramic wool. The results have become very nice, the profiles came out perfectly straight and with a high level of detail. Also the base plate turned out nice. I finished the surfaces by directionless sanding, which showed to fit well with the natural appearance of casted bronze.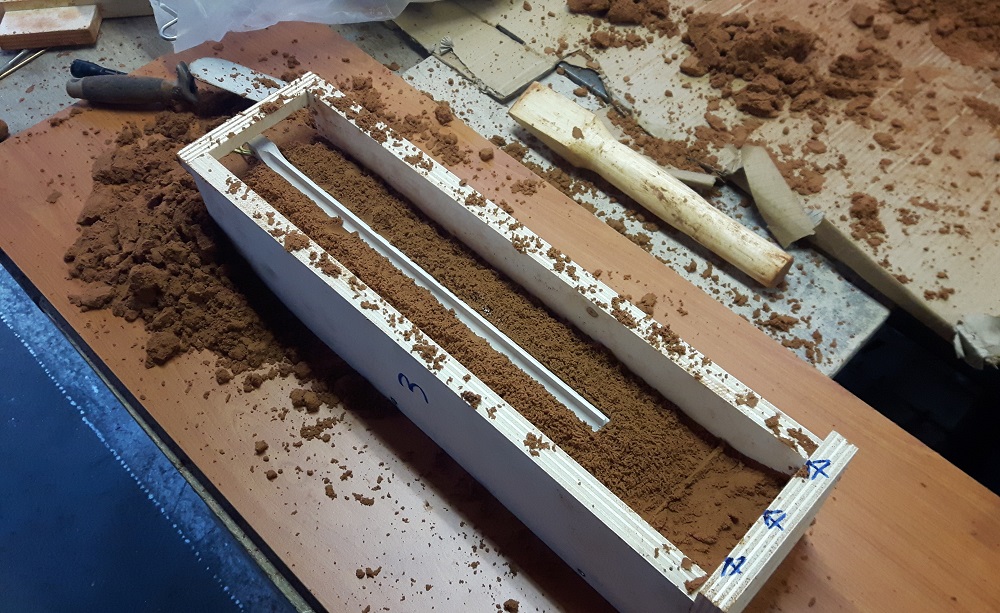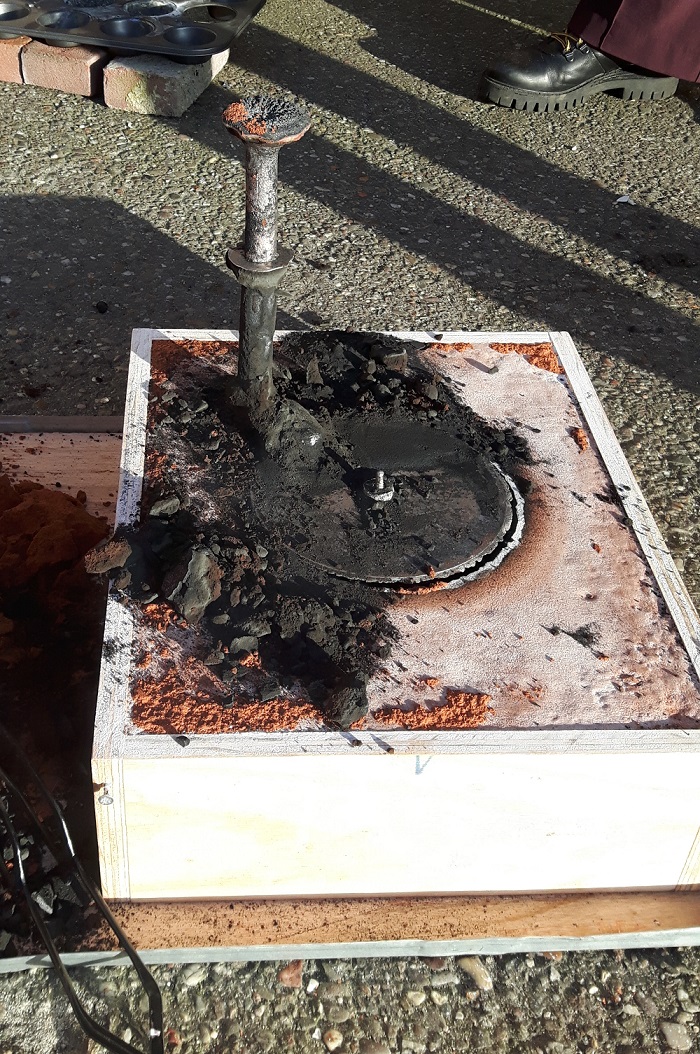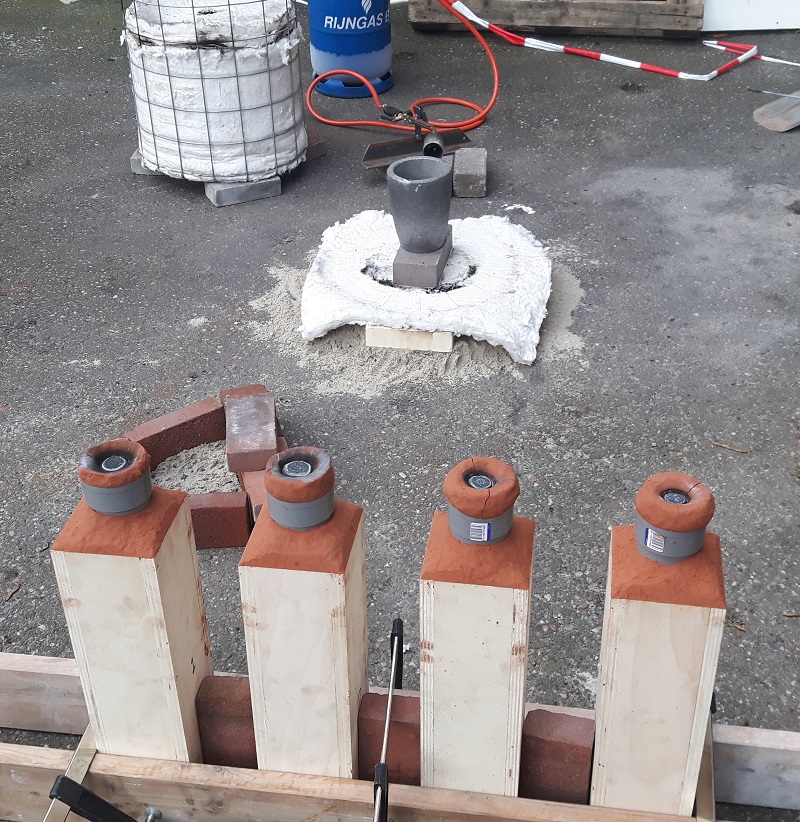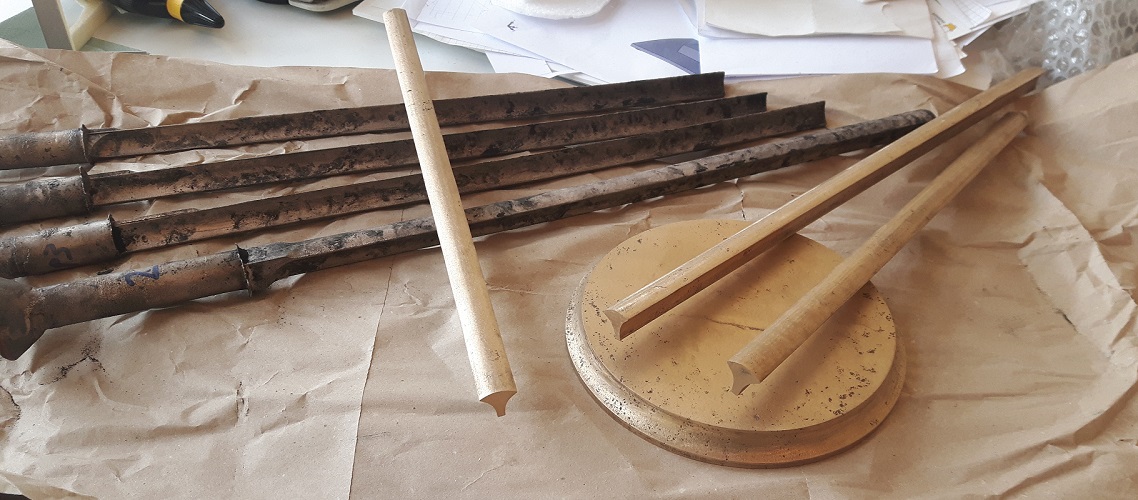 Continue blog >>