Newsblog
Bronze casting of profiles
2021-05-05 (V. van der Wijk)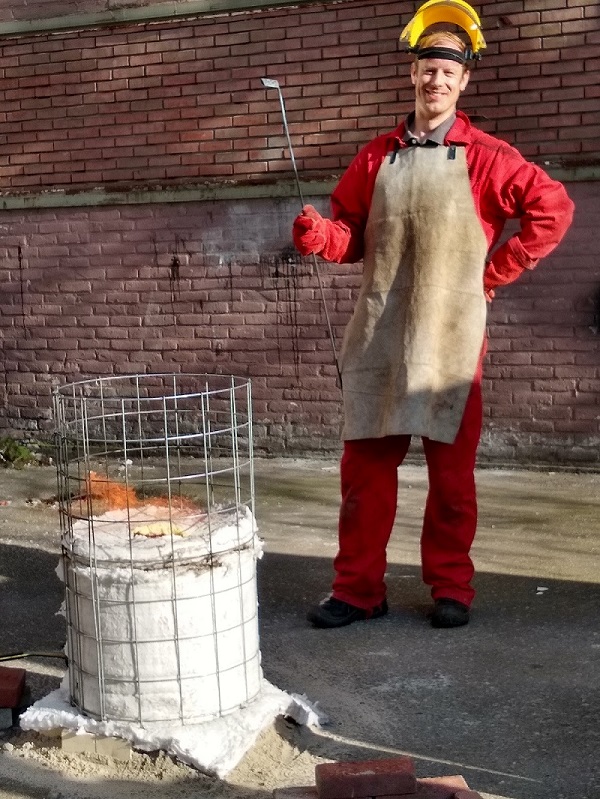 I have been bronze casting the profiles I prepared in wood earlier together with the round base plate for the new Plumage in Bronze sculpture. I made specific flasks for creating the sand molds from Delft clay. After closing the molds the profiles could simply be pulled out, leaving an empty space in the sand which I filled with liquid bronze. Therefore the bronze was heated to about 1050 °C in my oven made of ceramic wool. The results have become very nice, the profiles came out perfectly straight and with a high level of detail. Also the base plate turned out nice. I finished the surfaces by directionless sanding with 240 sanding paper, which showed to fit well with the natural appearance of casted bronze.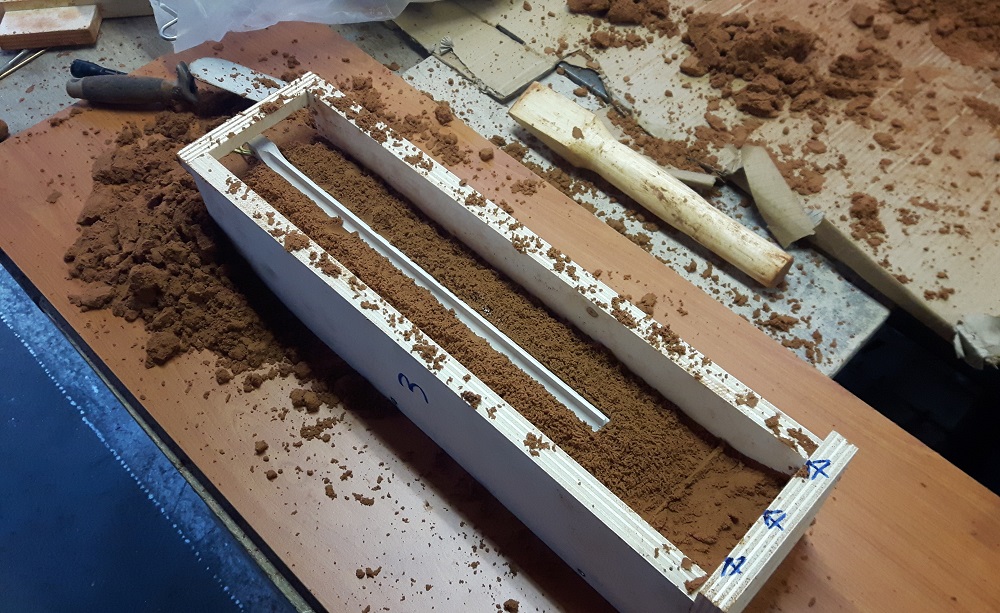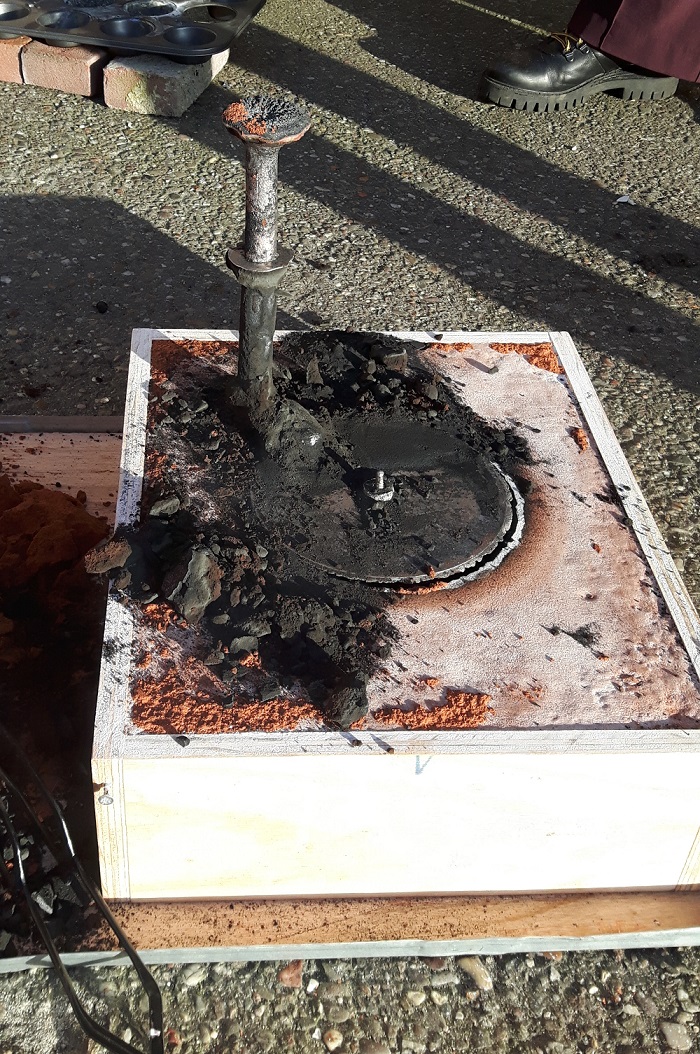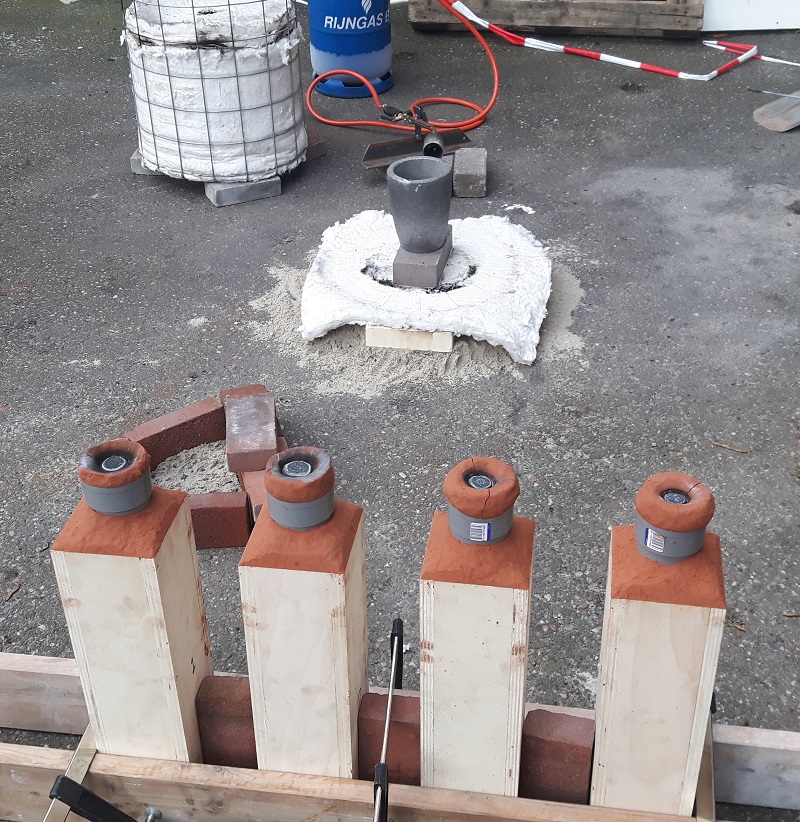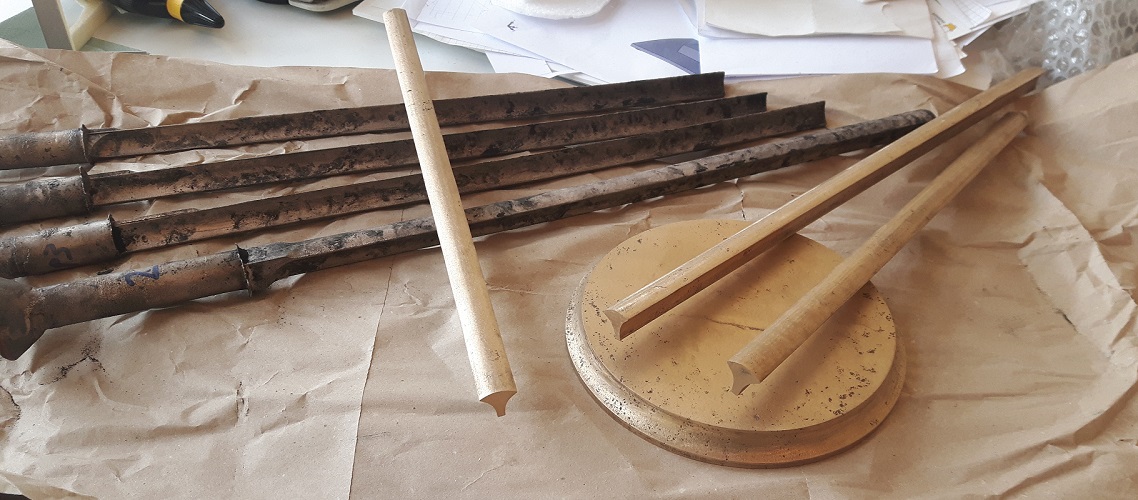 Plates of wax
2021-04-15 (V. van der Wijk)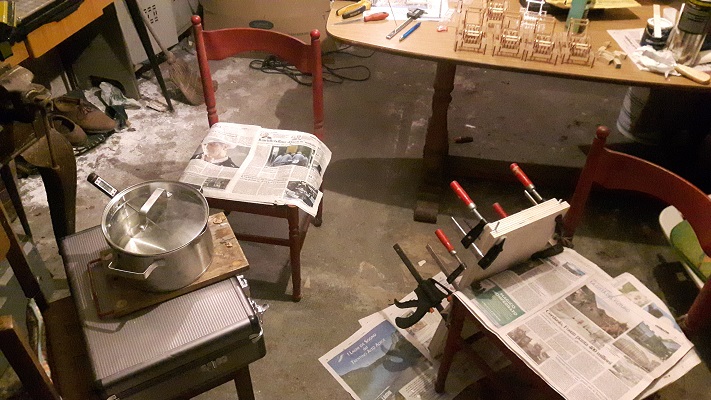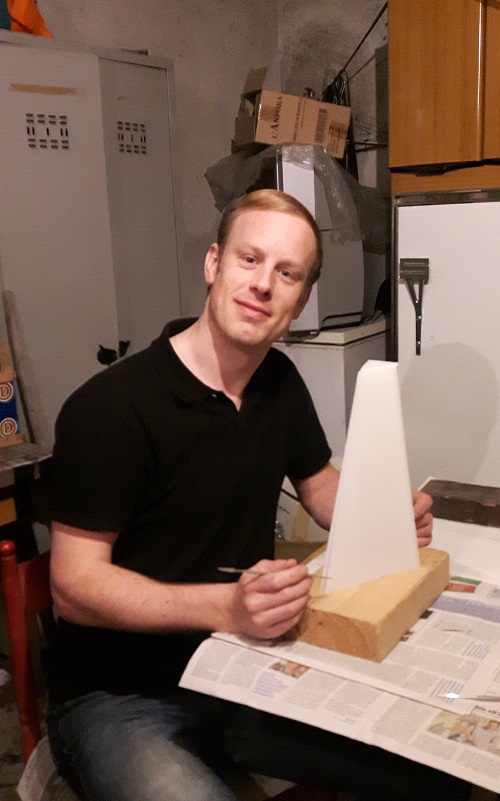 Although I prefer to sandcast my bronze sculptures in my own foundry, not all sculptures are suitable for sandcasting, especially when designs need thin sections and deep hollow cores. For the sculpture I showed on
16 january
the pyramid shapes will have to be casted with the lost wax method instead. Therefore I have been making plates of wax, 4.5 mm thick, and used them to construct the pyramid shapes.
Wood profile casting pattern
2021-03-31 (V. van der Wijk)
I am making a 65 cm tall bronze version of Plumage I for which I manufactured these wooden profiles: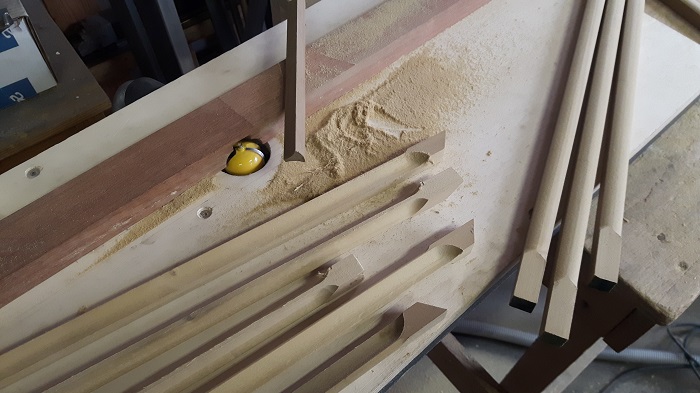 The profile consists of a convex face on top, concave faces on the sides and a flat face from below. They will be used as sandcasting patterns for bronze casting to obtain the profiles in bronze. The bronze profiles will then be assembled as elements of the Plumage I balanced movable sculpture.
Continue blog >>