Newsblog
Model of new large balance sculpture
2021-09-15 (V. van der Wijk)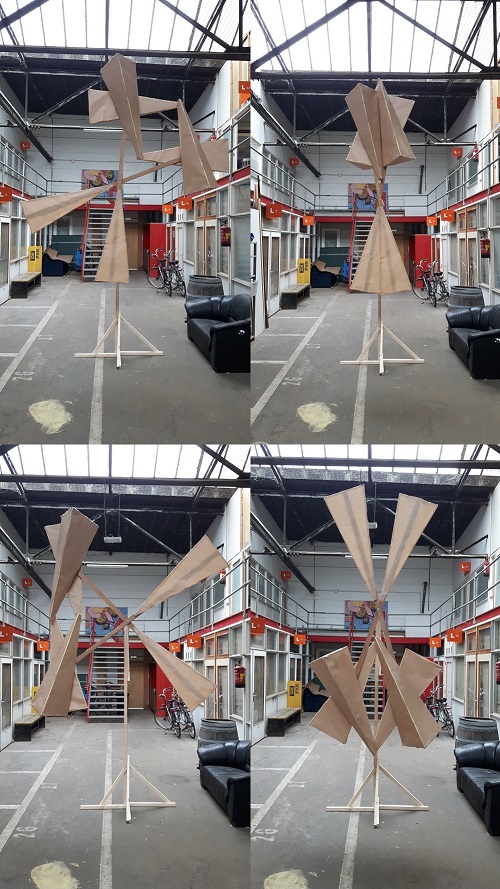 This is a real size test model of a new 4.2 meter heigh balance sculpture that I am currently developing. It consists of a moving composition of four pyramid shapes that is supported by two elements with triangularly shaped countermasses for balance. The sculpture will be of stainless steel and can be moved into a variety of beautiful poses by hand of the viewer. Hopefully the sculpture will be ready for exposition at the Delft Highlight Festival in November.
Wax models finished
2021-08-31 (V. van der Wijk)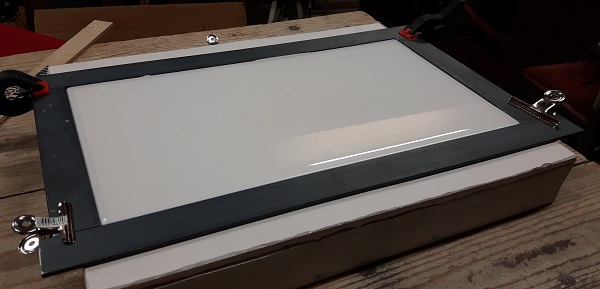 The wax models for the sculpture I showed on 16 january have been finished and they are now at the foundry for casting in bronze. I optimized my technique for making thin flat plates of wax with supersmooth surfaces by using a flat silicon slab. By cutting the parts from these plates of wax, the pyramid shapes and other elements of the sculpture were constructed.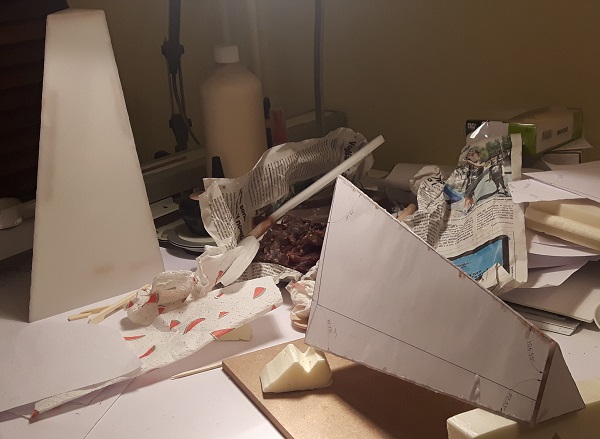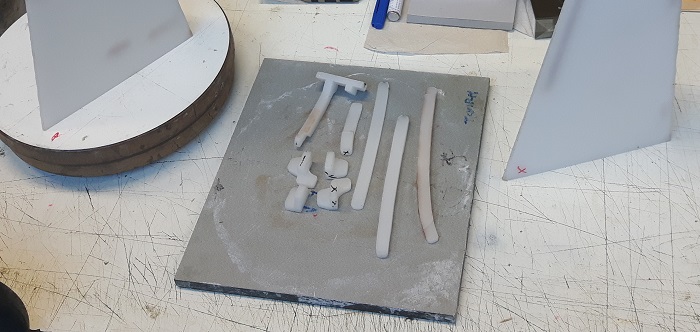 Also the base of the sculpture has been made of wax. The two large circles indicate the locations of the axles about which the pyramid shapes will rotate.
Teardrop profile
2021-07-13 (V. van der Wijk)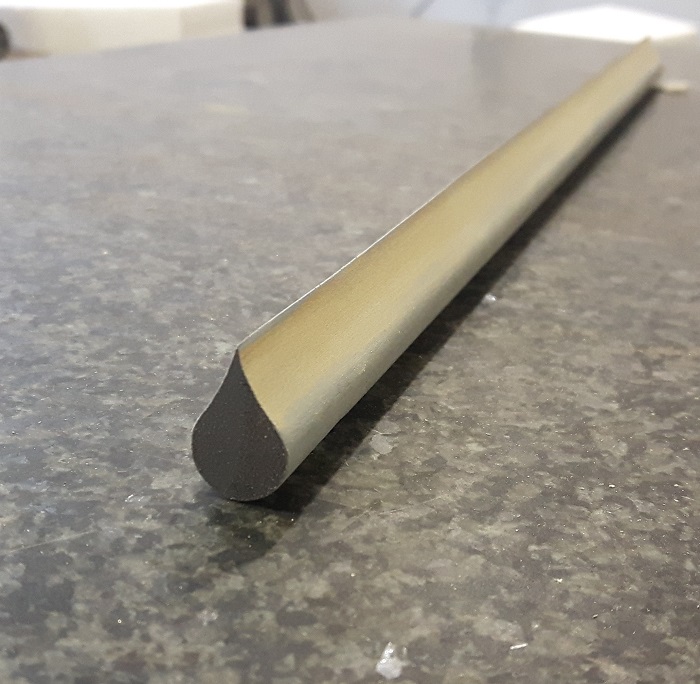 I have started with a new bronze version of Between Heaven and Earth in which the elements have a profile of a teardrop. The top picture shows the casting model made of wood by milling and sanding and below you can see the results of the first sand casting, which turned out very well. Soon I will cast another 10 of these bars which in total should be sufficient for the complete sculpture.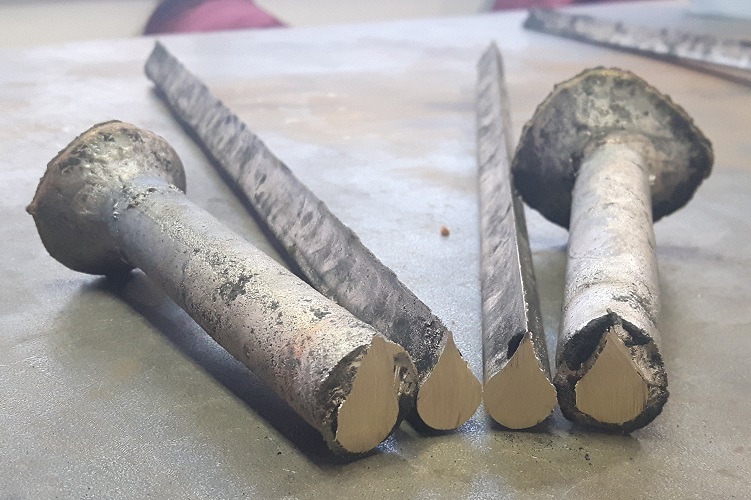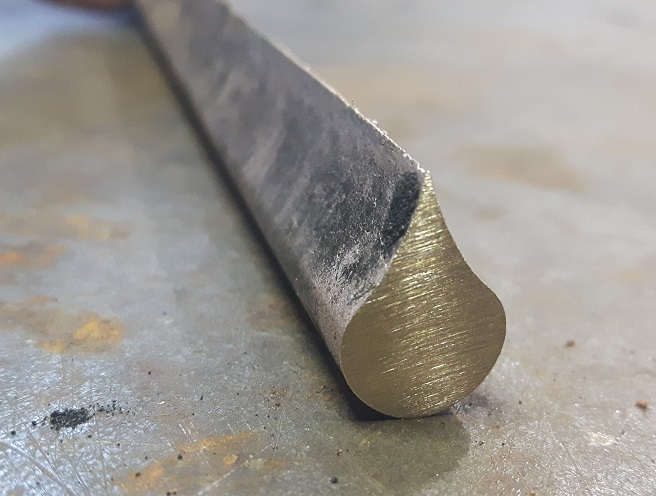 Continue blog >>